We're excited to announce we are moving to a new home!
We open at the historic El Portal Theatre on May 13th!
Until then, you can still find us at our theatre on Seward Street in Hollywood.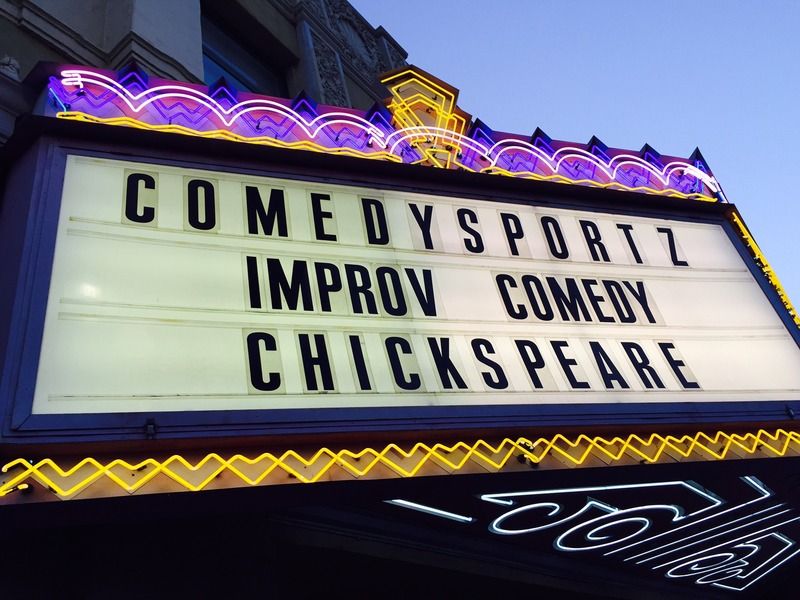 OPENING FRIDAY, AUGUST 5TH! CHICKSPEARE! ALL FEMALE, ALL IMPROVISED, ALL FUNNY!
ComedySportz is the longest running stage show in Los Angeles, now in its 28th year! It's not stand-up comedy about sports...it's improv comedy played as a sport! We're also known for corporate training and entertainment, improv classes and more. If you like great comedy improvisation, visit our theater, the National Comedy Theatre® in Hollywood or click one of the links below.